Show You Care. Light Up Dr. Bear.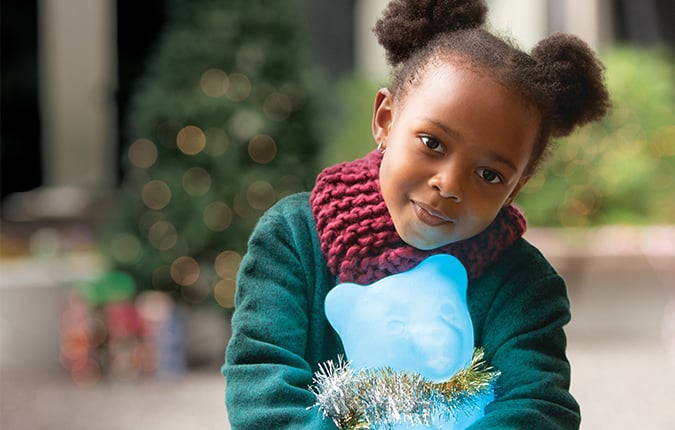 Even during the holidays, children who face serious illness and injuries fill our 323 patient beds. Your support for Children's National Hospital this holiday season gives our patients and their families hope and healing when they need it most. Here's how you can make a difference:
Light Up Dr. Bear at the Hospital
Every time you donate, you light up our mascot, Dr. Bear, at the hospital to bring our patients joy and holiday magic. Your generosity shines by advancing world-class care and groundbreaking research that leads to new treatments and cures.
Donate today
Make the Community Brighter


Light up Dr. Bear before your eyes
when you donate using our augmented reality app. You can take a photo with your bear and share your generosity on social media.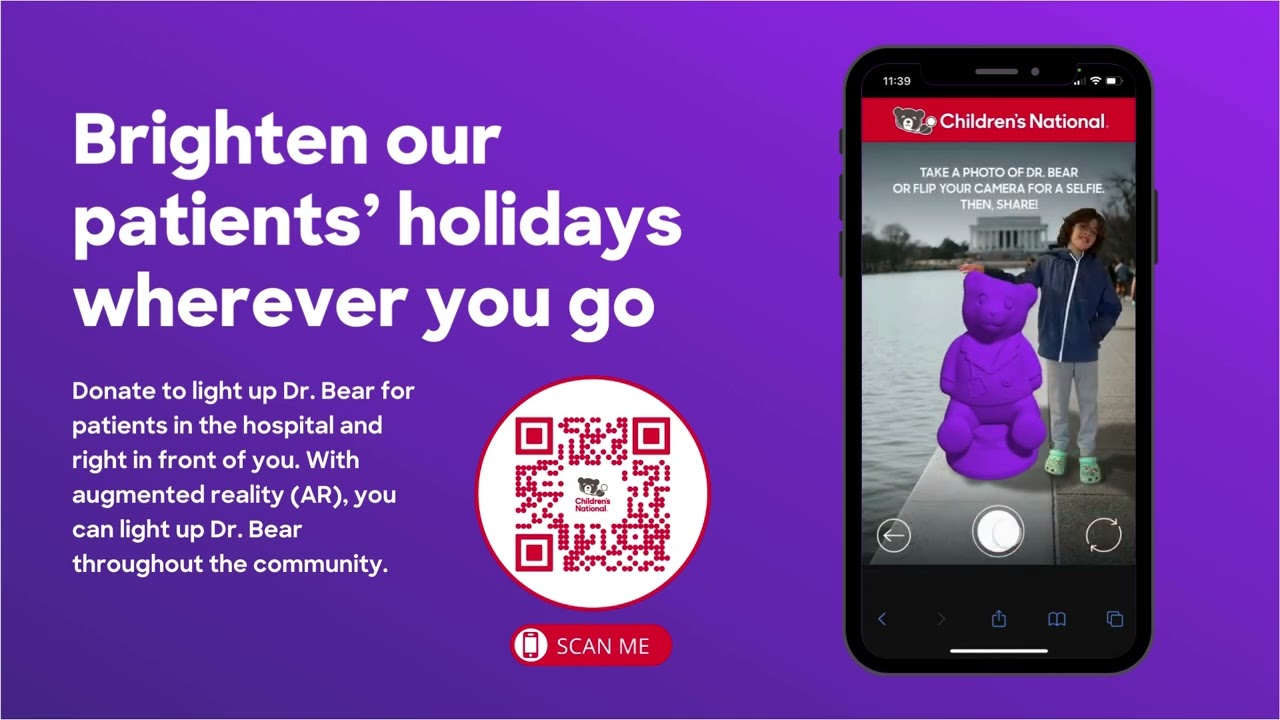 Holden, 3
Holden is a singer, dancer and swimmer. Thanks to his care team, he had a successful heart surgery this year and leads a happy, healthy life. He looks forward to sprinkling glitter in his front yard over the holidays to guide reindeer to his home, hopefully with a new Lego set in tow.
Mariana, 6
Mariana came to Children's National as a baby when a disconnect between her heart and lungs stopped her breathing. Now she loves fresh air, exploring nature and playing in the snow. She makes the holidays colorful by painting and decorating with her family.
Naomi, 9
Naomi is always in motion, from dancing hip-hop to running track. When she was 4, a condition affecting the nerves in her spinal cord meant she couldn't walk. Thanks to expert care, nothing can stop her momentum, nor her love of baking with her grandma at the holidays.
Thank you for making the holiday season brighter for our patients and families!