"Be Brave and Shave" Raises $100,000+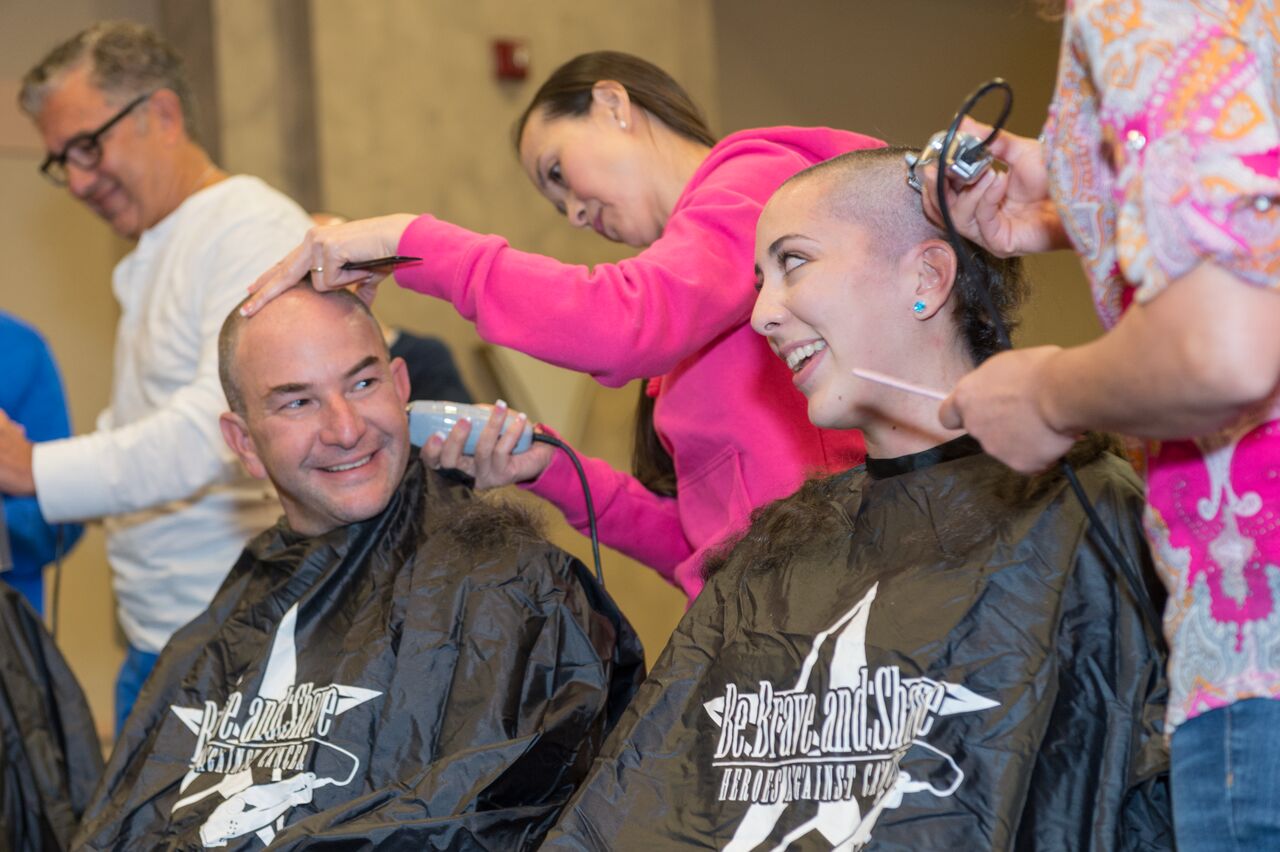 More than 40 children and families gathered at Congregation Beth El in Bethesda, Md., on Oct. 18 to show their support for children fighting cancer at the 3RD Annual Be Brave and Shave event to benefit Children's National. During the event, participants bravely had their heads shaved to raise money and awareness for pediatric cancer and bone marrow transplant, a treatment option that can save lives. Together, the group raised more than $103,000.
Proceeds will support children who undergo bone marrow transplants, including new ways to educate patients and families about what to expect after undergoing transplant. The major goal is to personalize the long-term care and treatment plan for each patient. The program will also connect families with more educational and social resources.
"We want to promote continued surveillance of our long-term survivors," said Dr. David Jacobsohn, chief of the Division of Blood and Marrow Transplantation (BMT) at Children's National. "The dollars we raised at this Be Brave and Shave will help us hire a social worker on the BMT unit, enabling us to continue long-term care for children and the development of personalized treatment plans for them."
The BMT division is nationally known for its cutting-edge treatment protocols. Since 1988, Children's National's specialists have performed more than 900 blood and marrow transplants. To hear learn more or make a donation, please visit: http://childrensnational.donordrive.com/event/bethel/