"Four Stories of the Heart"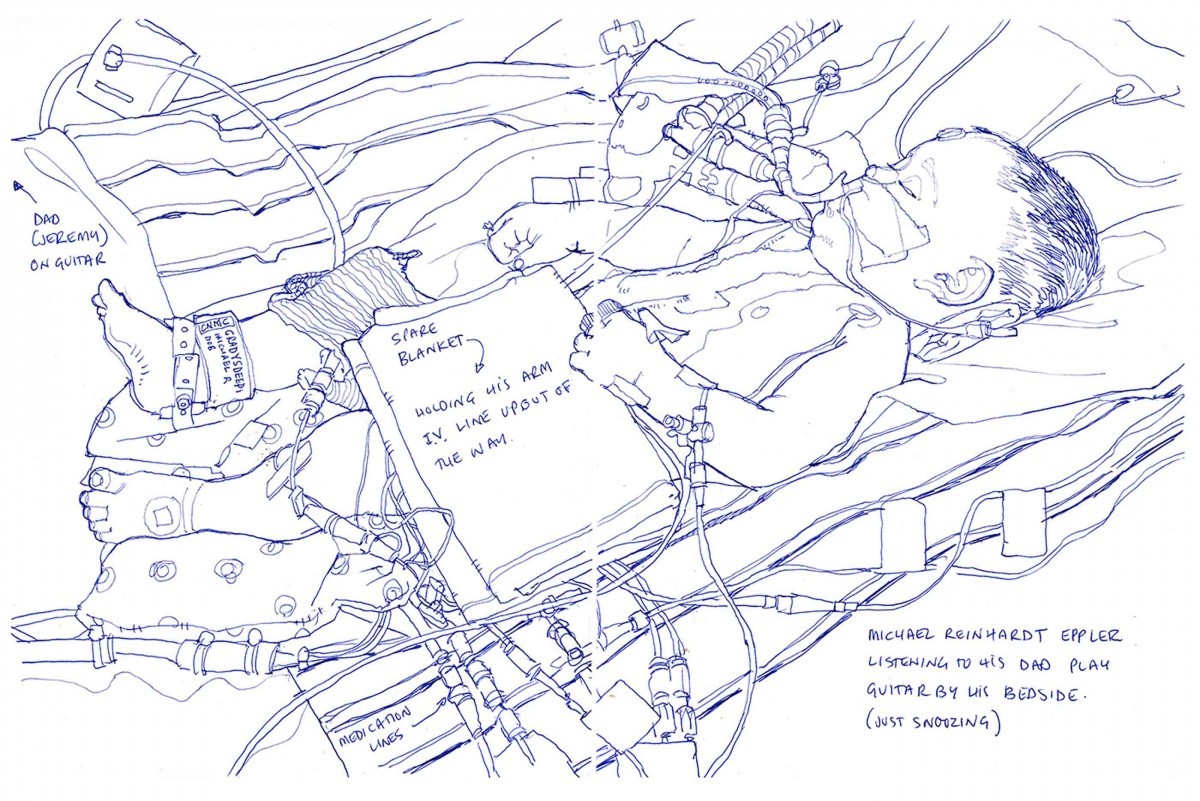 Richard Johnson, an illustrator for the Washington Post, was recently invited to spend several days with families in the Cardiac Intensive Care Unit at Children's National. His illustrations and stories capture the experiences of four families and the work of the nurses, doctors, and specialists on the unit -- and demonstrate the specialized care and family services that are possible because of the generous support of donors and partners. Read "Four Stories of the Heart."
Every child in the unit is very sick," Johnson writes. "The families dealing with their children's sickness are emotionally raw, frightened, and fighting for hope....I would hang out and draw. And they would go on about their days. We would talk, but mostly I would just show up and draw. I think it was a welcome distraction for them, after long weeks and months in the hospital. The parents enjoyed having someone outside medicine paying attention to there children. And I think the parents connected with the intimacy of the drawings."
Johnson gave the parents the original sketches. "For some they will be keepsakes of hard days of worry with gloriously happy endings," he said, "but for others the drawings are memorials to loss and you lives cut far too short." Watch Richard's touching video, "Remembering Teddy."