Children's National seeks to write the final chapter in pediatric cancer's history.
Donors helped us become the Mid-Atlantic's best cancer program. Philanthropy propels our top clinical care and research. It also lifts a child's spirits during treatment, through support for art, music and pet therapy.
Nearly 20% of children don't survive cancer. Most face lifelong effects from treatment. We must find effective therapies that save lives and allow young cancer survivors to get back to their most important job: being a kid.
Contact Bethany Metzroth at [email protected] to get started.
Help Us Improve Cancer and Blood Disorders Care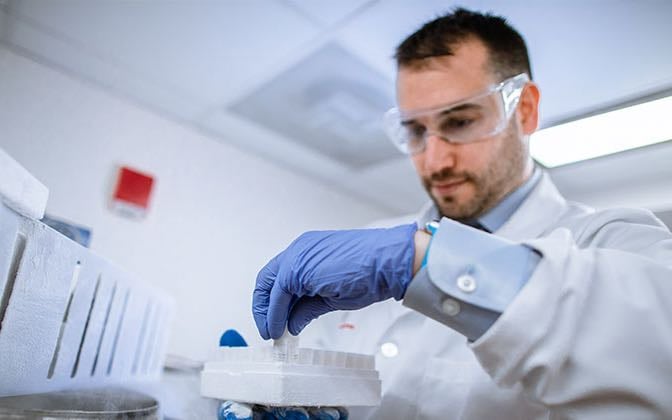 Cell Therapy
Our cell therapy program trains children's T cells to fight cancer. Our first-in-human clinicals trials in leukemia, lymphoma and solid tumors produced major breakthroughs. We now are translating this success to brain tumors — some of the hardest childhood cancers to treat.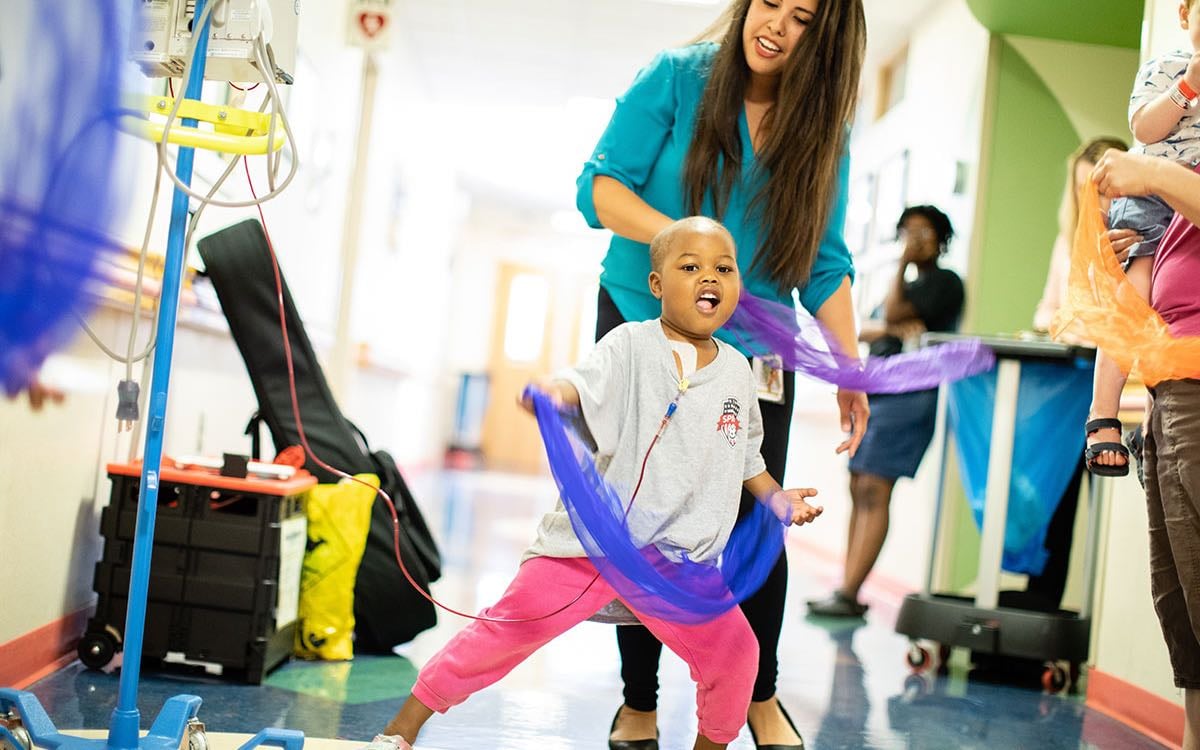 Proton Therapy
Proton therapy is a precise radiation treatment that kills tumor cells and spares nearby healthy tissue. Kids can receive leading care close to home, thanks to our partnership with John Hopkins. Donors helped us build the proton center, based at Sibley Memorial Hospital.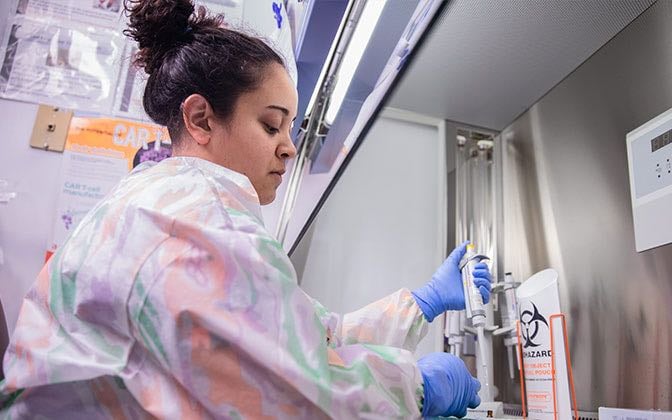 Cancer Genetics
Genetic information can guide care that helps a child avoid chemo or radiation. It also can keep kids from developing cancer. Our program finds and counsels families who are at greater risk for cancer. Donor giving helped us grow from 26 patients in 2012 to more than 200 in 2019.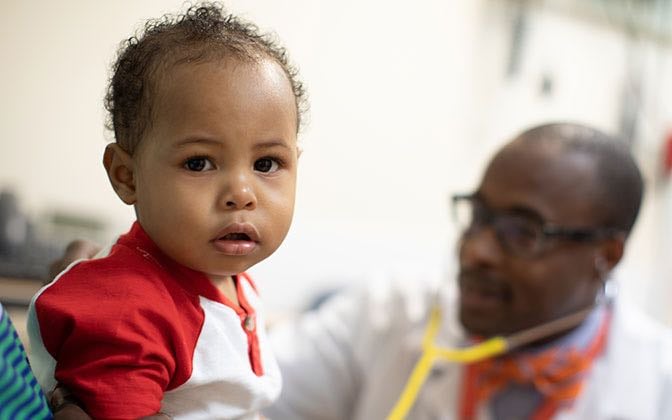 Comprehensive Sickle Cell Disease Program
We care for 1,500 kids with sickle cell disease each year in one of the nation's largest programs. We seek to improve treatments for pain crises and complications and to advance research. Donors supported a clinical trial to expand the promise of a cure to more children.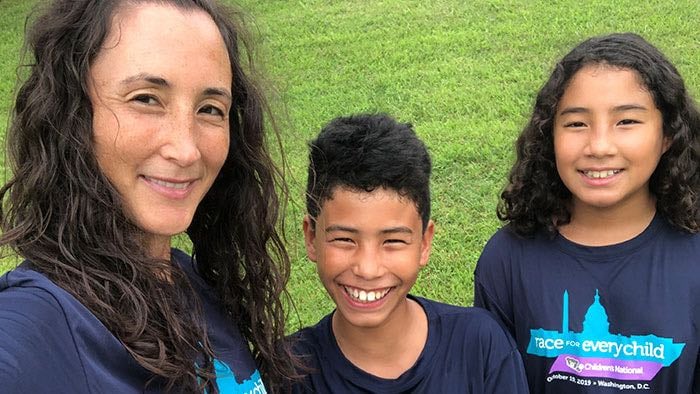 Jackie's Story
"I never thought I would face a moment in which I wondered if my child would die," says Jackie, mom to Lucas. "The oncologists, nurses and all of the staff on the 4th floor cared as much about saving my son as I did." Lucas is no longer a pediatric cancer patient. He is a survivor and an active, sports-loving teen.
I believe one day soon we will look back at the history of pediatric cancer and marvel at how we pushed the survivorship rate to 100 % — without long-term side effects. On that day, we will erase the fear that comes with the words, 'your child has cancer'.
Jeffrey S. Dome, M.D., Senior Vice President, Center for Cancer and Blood Disorders