Children's National delivers stellar care to newborns facing the toughest starts.
U.S. News & World Report ranked us best in the Mid-Atlantic for newborn care 7 years in a row. Our neonatology program offers the highest level of complex care through our Level IV designated neonatal intensive care unit (NICU). We treat more than 800 premature and ill infants each year. Our lifesaving surgery for babies with heart defects is among the world's best and we focus on protecting the developing brain. Help us save and nurture more babies.
Contact Shelley Cooke at [email protected] to learn more.
Help Babies Grow Up Stronger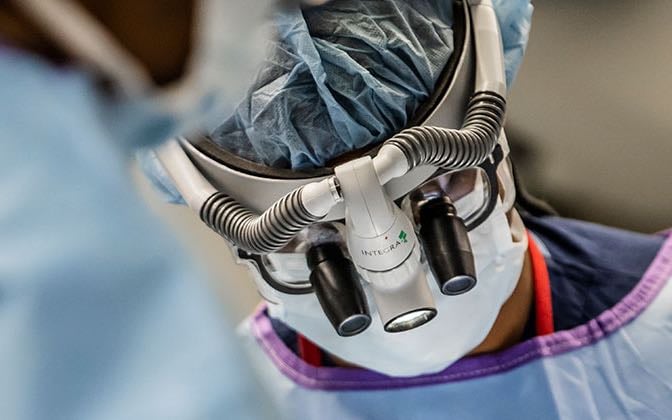 Newborn Surgery
Children's National offers a wide range of minimally invasive surgery for newborns, including procedures unavailable elsewhere in our region. Instruments designed for the tiniest patients help our surgeons make fewer incisions, leading to superior outcomes. Babies experience less pain and scarring and shorter hospital stays.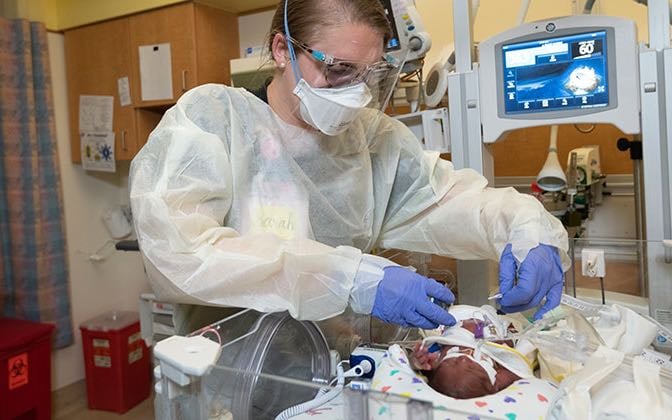 Neonatal Neurology and Neurocritical Care Programs
This is the only program of its kind in our region and one of a dozen in the nation. A brain-protecting treatment procedure, called whole-body cooling, is crucial for minimizing trauma to newborns born with brain damage caused by oxygen deprivation or limited blood flow.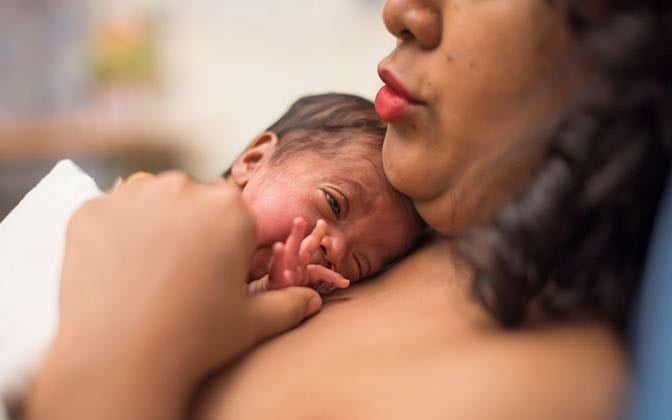 Neonatal Metabolic/Genetic Program
This complex care for infants born with a genetic anomaly or metabolic disorder is the largest program of its kind in North America. As patients grow, they can continue to receive care through our renowned Rare Disease Institute.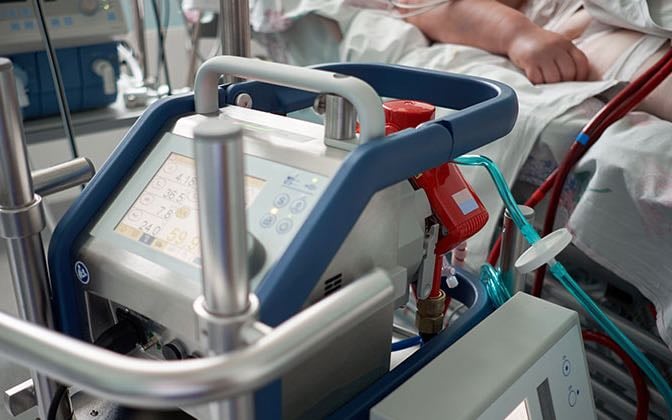 Extracorporeal Membrane Oxygenation (ECMO) Program
Children's National is a national leader in ECMO, a form of lifesaving heart and lung bypass. In 1984, we were the first U.S. pediatric hospital to offer this technology. It provides patients with respiratory or cardiac failure minute-to-minute bedside support. Our program, the nation's largest, is recognized as an ECMO Center of Excellence.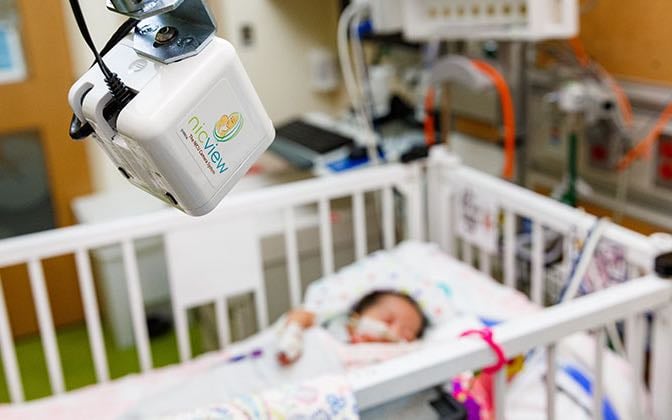 Keeping Families Together Virtually
Families with newborns in our NICU can stay connected, even when they can't be by their baby's side. Our NicView™ camera system, made possible by philanthropy, enables parents to see and bond with their infants in real time. They can watch every nap, breath and diaper change through a secure online web portal.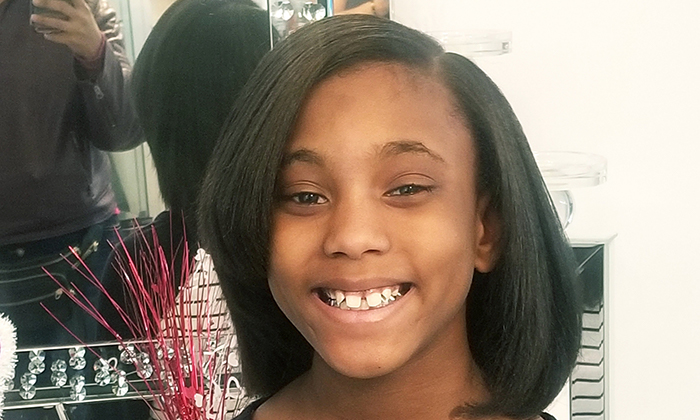 Payton's Story
Payton was born prematurely with intestinal, heart and lung issues. She was rushed to our hospital. Surgeries and treatments, along with care and compassion from providers like Tara Floyd, Director of Neonatal Intensive Care Nursing, made a difference. "Without Children's National, I would not have the energetic, feisty, resilient and strong girl that Payton is today," her mom says.
Tara has been there from the beginning, supporting us in amazing ways from checking on me when I felt like I was in a tornado, to helping us get through surgeries to save my baby's life.
Tamica,
grateful NICU parent, on the care and compassion from Tara Floyd, Director of Neonatal Intensive Care Nursing