The Children's National Heart Institute specializes in treating congenital heart disease, the most common type of birth defect.
Philanthropy allows our Heart Institute to recruit the world's top surgeons and cardiology experts. It also supports cutting-edge devices and lifesaving screenings that help children with special hearts survive and thrive. Our renowned team treats patients from before birth through adulthood.

Contact Mandy Ranalli at [email protected] to learn more.
Your Gift Mends Children's Hearts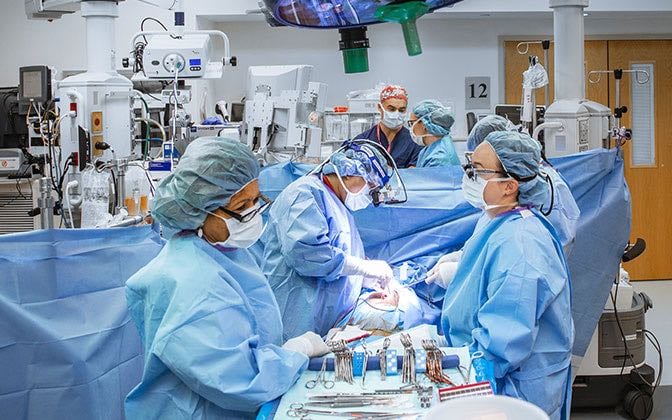 Cardiac Surgery
Our world-leading surgeons perform more than 600 lifesaving heart surgeries each year. Philanthropic support enables our team to reimagine cardiac care. We developed an almond-sized pacemaker, which can be implanted in under an hour with a tiny incision. This device reduces surgical time, lessens pain and speeds recovery.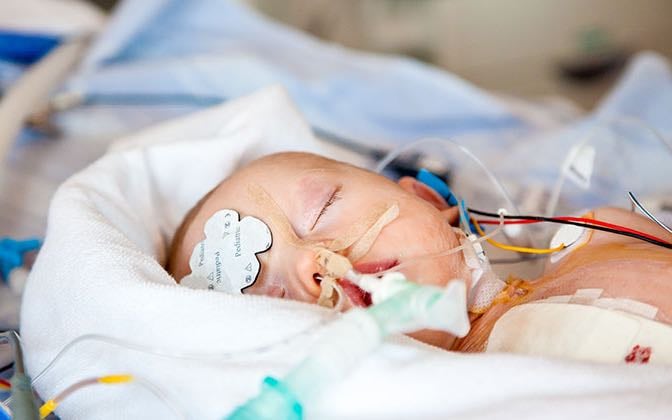 Cardiac Critical Care
Our Heart Institute is home to the region's first and only specialized Cardiac Intensive Care Unit. Donor gifts allow our specialists to adopt the latest technology to care for the sickest patients. This includes a 12-screen virtual command center and a robot named Dr. Bear Bot that enhances our team's collaboration.
Tele-Cardiac Intensive Care
Generosity supports efforts to expand new frontiers of care through our Tele-Cardiac ICU. Experts can keep a constant watch over the most fragile patients. This system combines remote monitoring and video surveillance with artificial intelligence. The technology detects early signs of serious complications, such as cardiac arrest.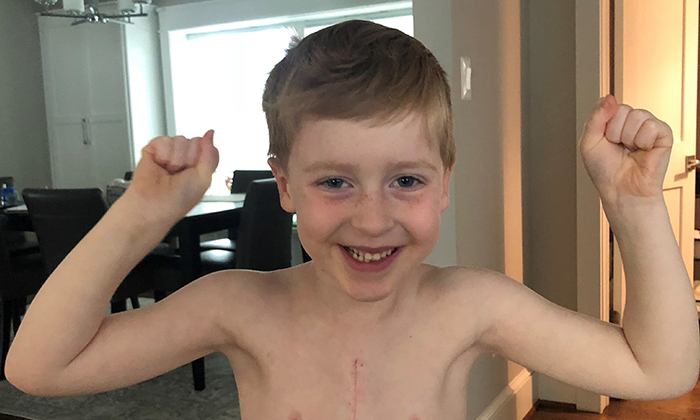 Expert Care for a Heart Warrior
Jameson was born with a heart defect — and a special plan. His birth hospital immediately transferred him to our cardiac intensive care unit. Treatment allowed doctors to delay his surgery until he was older and stronger. "As terrified as we were, we knew were in good hands," says mom Amanda. "They always listened to us, answered our many questions and put us at ease."
I feel responsible that every baby, every family going through the door of this hospital will have the absolute best care in the world when it comes to congenital heart surgery. That's my primary responsibility. Every patient has a challenge and every patient is a victory.
Yves d'Udekem, M.D., Ph.D.
The Baier Family Distinguished Professor in Cardiac Surgery; Division Chief, Cardiac Surgery; Co-Director, Children's National Heart Institute