When the COVID-19 pandemic emerged, our hospital pivoted to telehealth. Generous donor support helped make this possible.

Virtual visits jumped from 77 in February 2020 to 2,000+ per month, including home visits in specialties such as cardiology and endocrinology. Wellness visits and art therapy continue via videoconference. Our robotic telemedicine unit, Dr. Bear Bot, delivers specialists across the hospital and around the country to patient bedsides.
Care at Home and Around the World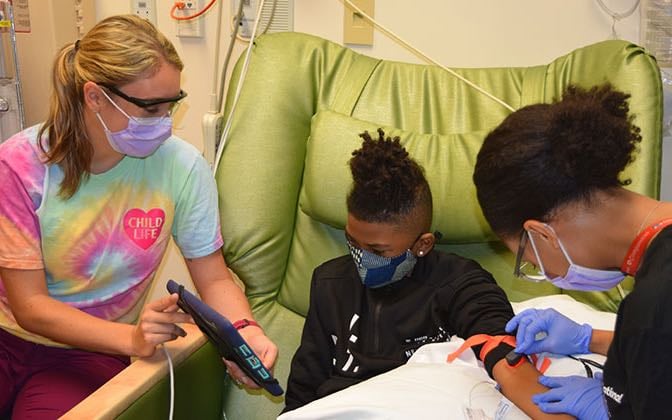 Connected Care
Telehealth at Children's National helps sick kids feel closer to home when they must stay in the hospital. Donations provide iPads in hospital rooms so patients can visit with parents and family members who can't be there.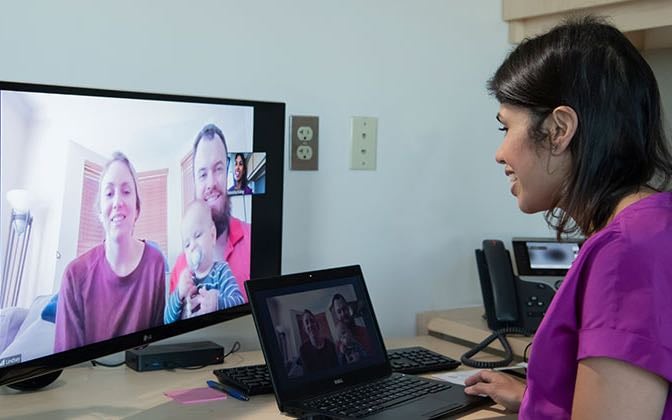 Global Care
Generous donors make it possible for Children's National to provide care to children beyond the Washington, D.C. area via telehealth. This technology also allows us to better collaborate with health organizations in other parts of the world.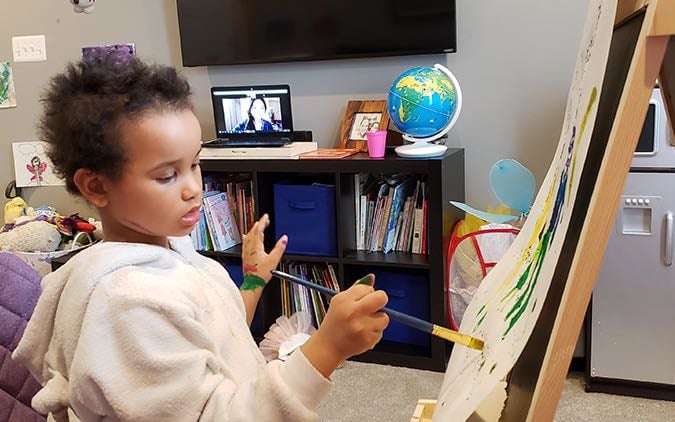 Zoe's Story
Art is a key part of Zoe's cancer treatment, bringing both joy and distraction. When the pandemic hit, she was devastated to lose her regular art therapy sessions, says mom Brigitte. Telehealth enabled Zoe to continue from home. "The gift of technology put that pep back in her step," Brigitte says.