Philanthropy keeps us at the leading edge of surgical innovation.
It supports research and education for our doctors, nurses and staff — from gastroenterology to otolaryngology and orthopaedics. It allows us to perform less invasive surgeries so kids can recover and get home sooner.

Contact Morgan Milner at [email protected] to learn more.
Your Generosity Makes Surgical Innovations Possible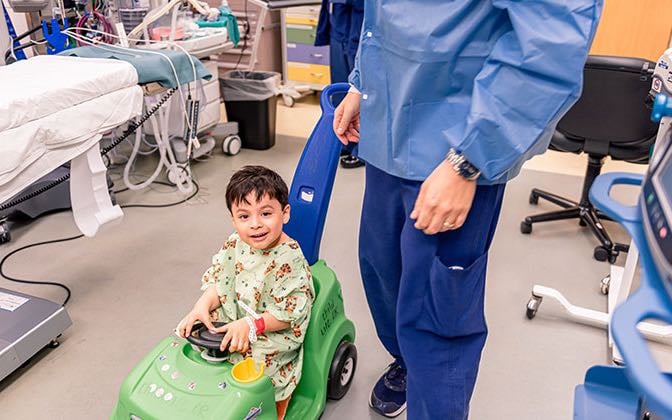 Endowed Professorships
Our donors enable physician scientists to use the power of research to improve children's lives. The Joseph E. Robert, Jr., Professorships in Anesthesiology & Otolaryngology allowed doctors to study the impact of telemedicine on patients in our preoperative clinic. The Johnston Family Professorship in Pediatric Plastic Surgery makes a difference every day for patients with plastic and reconstructive surgical needs.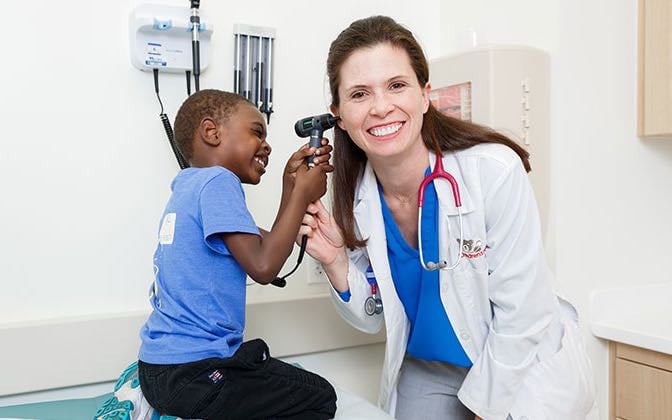 Training Future Physician-Scientists and Nurses
Philanthropy helps us train the next generation of world-class pediatric residents, nurses and engineers who pioneer biomedical innovation. It supports our fellows to analyze how we treat children with kidney injuries. It ensures that our nurses have advanced education in wound care.
Our supporters create innovations for children's health that we otherwise simply wouldn't have.
Tony Sandler, M.D.
Director, Sheikh Zayed Institute for Pediatric Surgical Innovation