Children's National is a proud member of Children's Miracle Network Hospitals (CMN). This organization raises funds and awareness for more than 170 children's hospitals in the U.S. and Canada. Retailers, businesses and community organizations across our DC region host campaigns and events throughout the year to raise critical funds for our patients and families.

Contact Tracy Jones at [email protected] to discuss partnering with our Children's Miracle Network team.
Events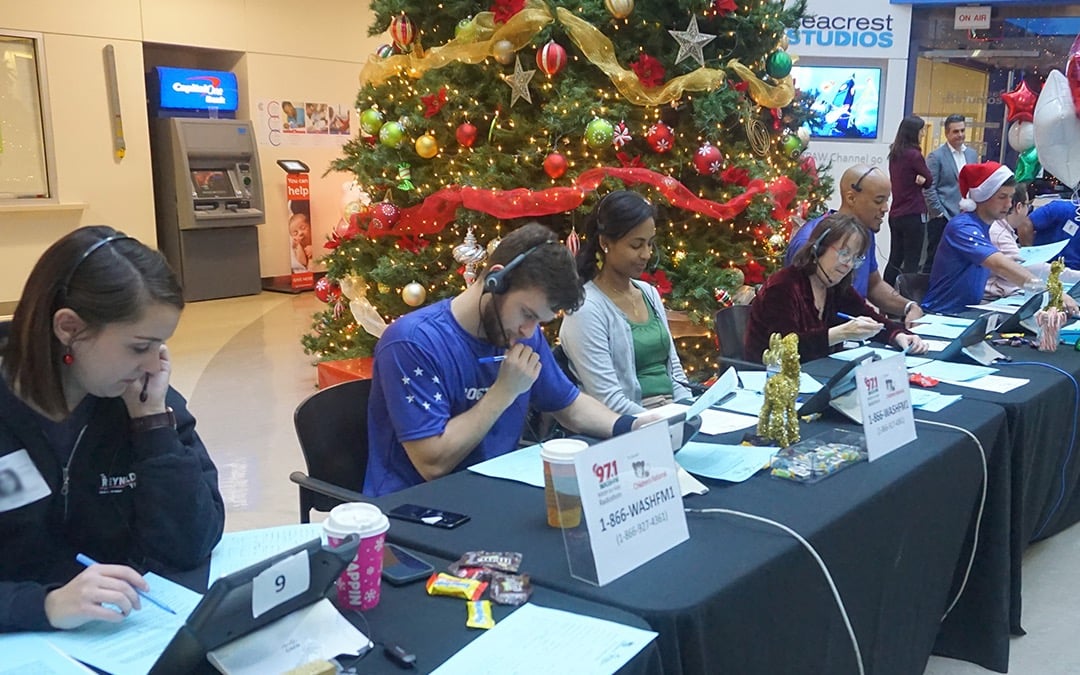 Radiothon
Our CMN team partners with four area radio stations to host an annual Radiothon:

97.1 WASH-FM in Washington, DC
El Zol 107.9 in Washington, DC
B101.5 in Fredericksburg, VA
Shenandoah Country Q102 in Winchester, VA

Each radiothon consists of a live, two-day broadcast featuring patient testimonials and family stories from Children's National Hospital. Listeners are encouraged to become Miracle Makers with a monthly gift of $20 or more.

Through listener support, sponsorship sales, and an unwavering commitment to local kids and families, these stations collectively raised more than $1 million in 2020.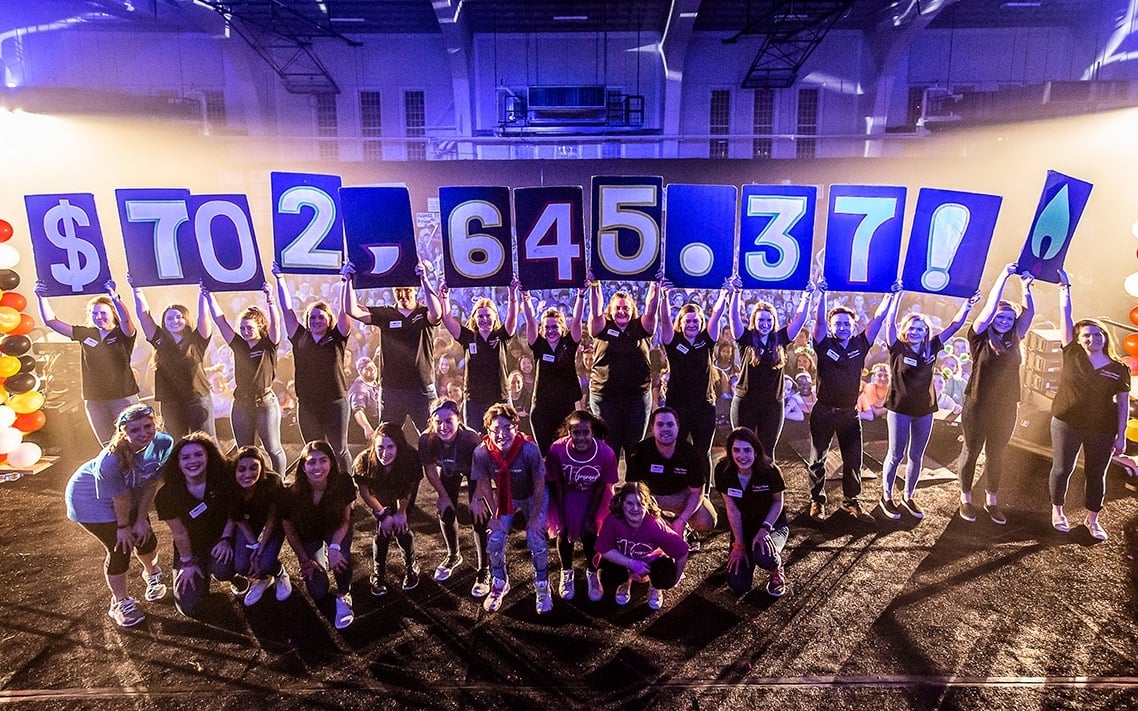 Dance Marathon
Our Children's Miracle Network team participates in the national Dance Marathon program. Students in the Washington, D.C. region raise funds and awareness and develop invaluable leadership skills. Their yearlong efforts culminate in a dynamic and fun 8-12-hour Dance Marathon. From elementary schools to universities, students engage their campus and community through events to support Children's National. These programs collectively raise nearly $1 million annually for local kids and families:

Terp Thon at the University of Maryland
GW Dance Marathon at George Washington University
hoyaTHON at Georgetown University
EagleTHON at American University
Mason Miracle at George Mason University
McDance-a-thon at McLean High School
National Cathedral School Dance Marathon
Holton–Arms Academy
Riverside High School
Meet Some of Our CMN Retail Partners
Ace Hardware
Ace Hardware
Ace Hardware became a Children's Miracle Network Hospitals partner in 1991. Since then, it has raised more than $900,000 for Children's National. Through register campaigns and promotions and other fundraisers, local stores continue to show they are the "Helpful Place."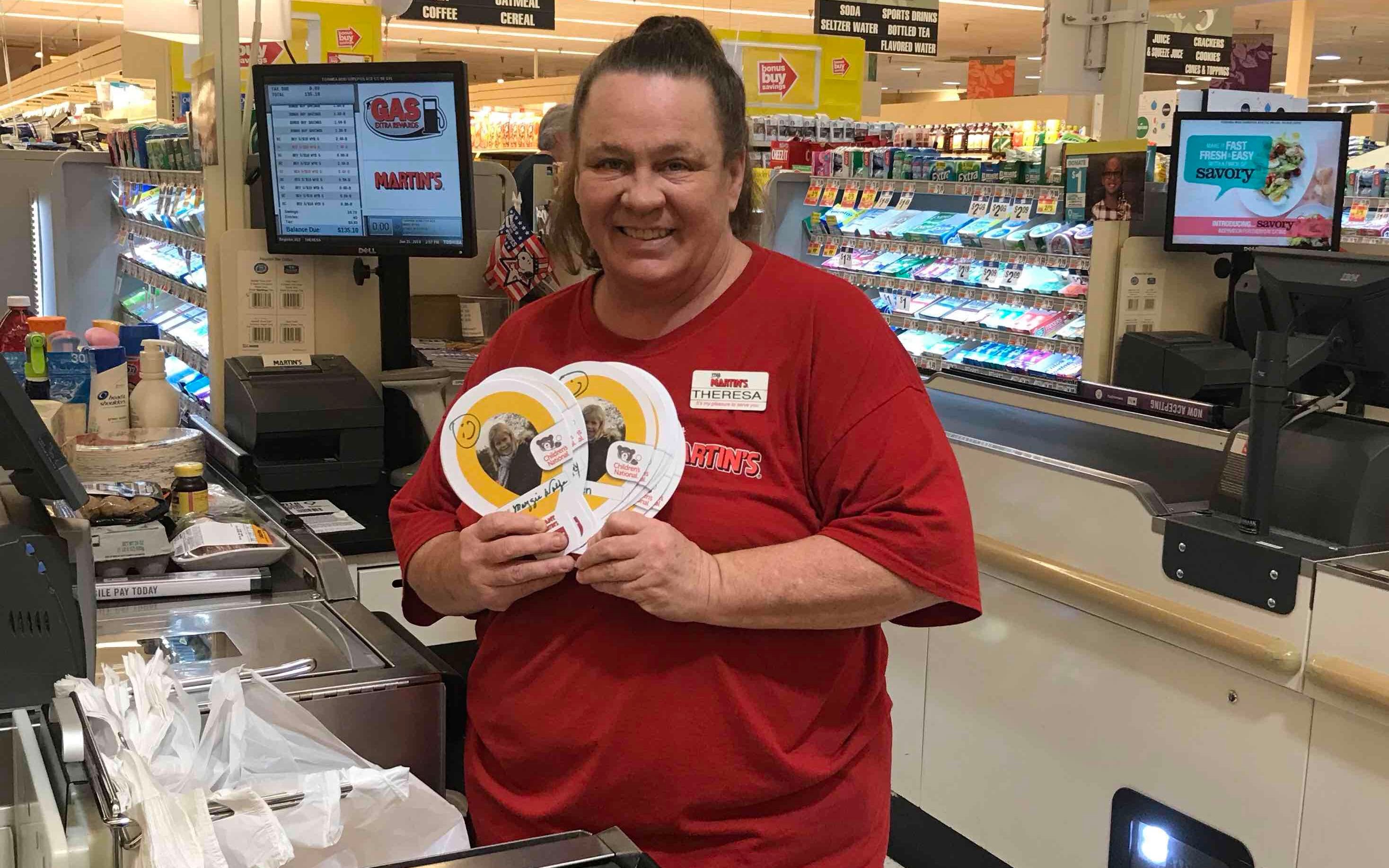 The GIANT Company
The GIANT Company
The GIANT Company, based in Carlisle, PA, champions Children's National through annual register campaigns and its Ahold Delhaize USA Family Foundation. It has raised more than $6 million for Children's National since the partnership began in 1997.
Panda Express
Panda Express
Since 2007, Panda Express has raised more than $1.5 million for Children's National with a year-round register campaign and employee-giving initiative. Panda also donated meals and personal protective equipment during the COVID-19 pandemic. In August 2020, Children's National opened the Panda Cares Center of Hope. It supports families and staff with books, magazines, educational resources, a work station and a teen center.
We could not have a better charitable partner than Children's National. Their critical mission to aid children and their families is one we are proud to associate with. The instant positive recognition from the public and tremendous marketing support we receive are just a couple reasons why this is such a wonderful partnership.
Craig Smith
Co-owner of Twins Ace Hardware